Union
Union (Unión) is an artwork by Séfora Camazano. It is an original Giglée Fine Art printing on a 100% cotton acid-free canvas with dimensions of 107 x 87,5 cm. Dating from the year 2022, it forms part of "Female Portraits: Looking Back to the PastRetratos Femeninos: Una Mirada al Pasado" collection.
The painting is a portrait of Hanna, who is seated in a Savonarola chair, wearing a yellow dress and resting on top of a black fur coat. Her gaze is introspective, her hands are resting on her lap with her fingers interlocked in a particular way.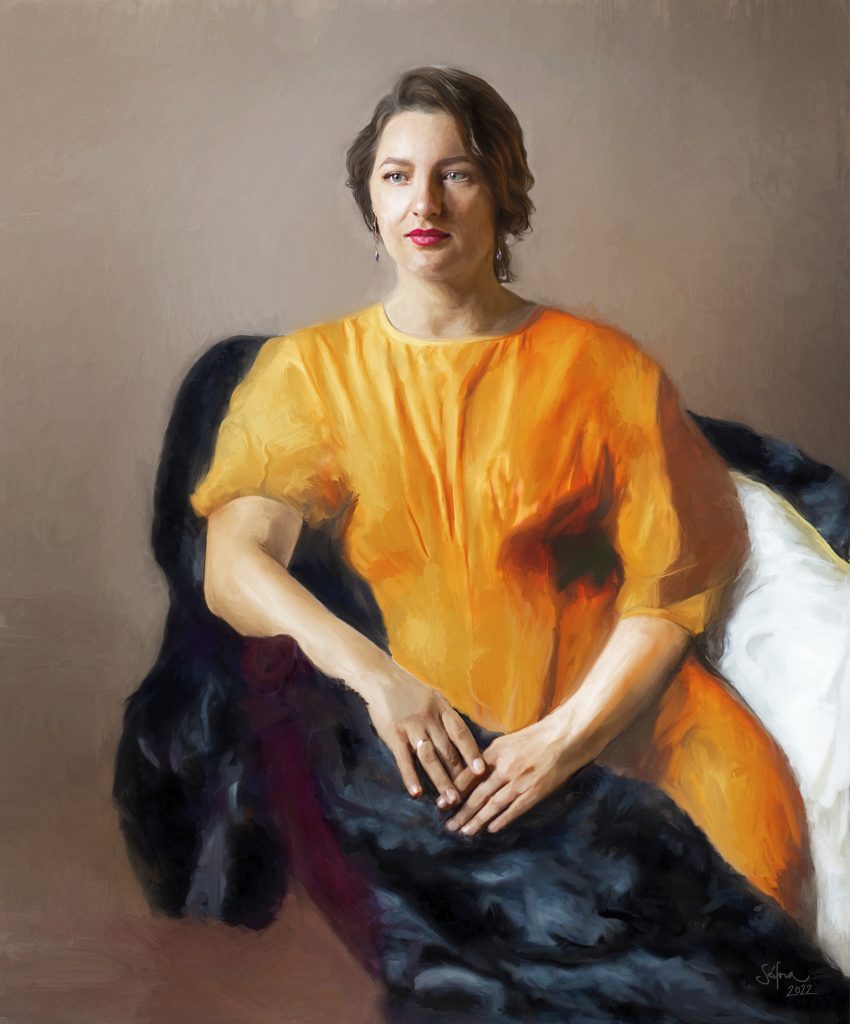 Hanna is a Ukrainian woman who had to leave her country in 2022 because of Russia's war with Ukraine. She came to Spain with her 2 children, but her husband was unable to leave the country at that time. Alone in Spain, without speaking the language, she depended on the help of acquaintances to survive. She never had an easy life. During her childhood, she spent years living in harsh conditions in orphanages in Ukraine.
"Union" refers to Hanna's wishes to have her family reunited again.
The artwork production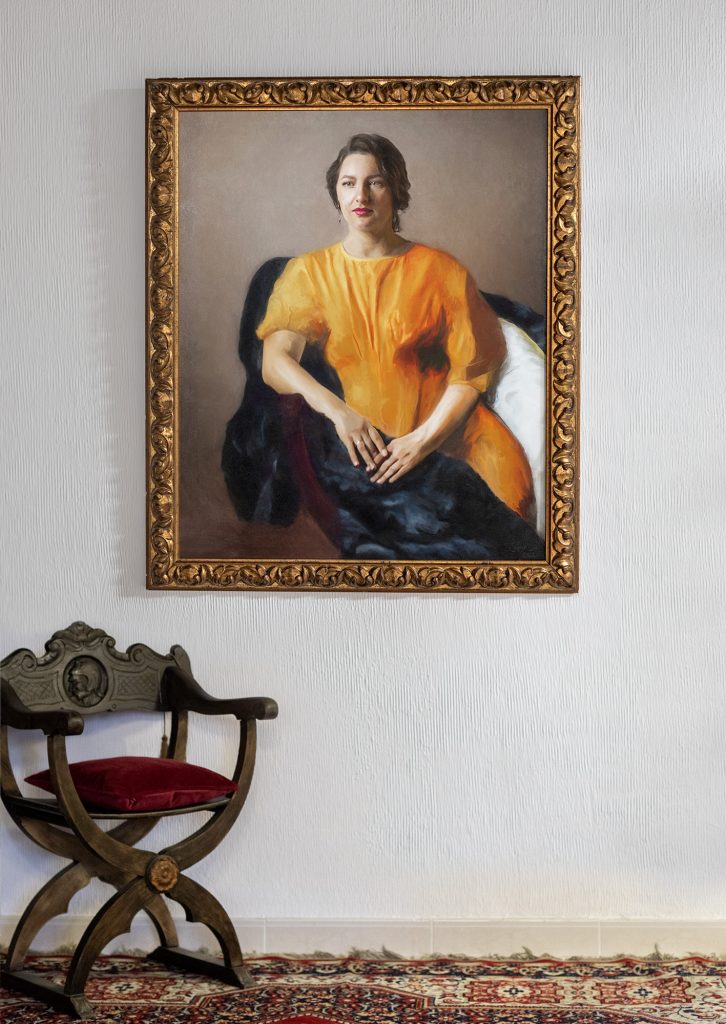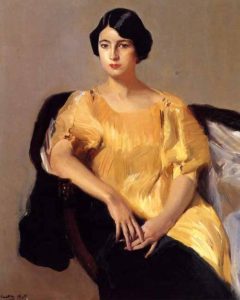 Union was inspired on the artwork Elena in a yellow tunic (1909), by Joaquín Sorolla.
---
RELATED PRODUCTS