Dignity
Dignity (Dignidad) is an artwork by Séfora Camazano. It is an original Giclée Fine Art print on 100% cotton acid-free canvas with dimensions of 128,5 x 87 cm. Created in the year 2023, it is part of the "Female Portraits: Looking Back to the Past" collection.
The painting is a portrait of Yosmara. She is shown sitting in a Savonarola chair, wearing a black dress with a high collar and long sleeves. At the height of the collar, there is a small flower with red and yellow petals and a yellow ribbon. Her gaze is direct towards the viewer. Her hair is gathered at the top of her head and adorned with a pale pink flower. Her right hand rests on her cheek, while her arm leans on a floral cushion with a blue background. Her left hand is on the armrest of the chair. The background of the image is a spotted white, with parts unpainted, revealing the original color and texture of the canvas.
Yosmara was born in Cuba and has lived and grown up in a communist regime since she was a child. In school, it was normal to indoctrinate all the children in favor of communism, prohibiting any opposing opinion from a very early age. When Yosmara grew up and started to see things that she didn't agree with, diverging from the mainstream opinions, she suffered harassment, persecution, and threats from people she knew who defended the system at all costs. She couldn't express any thoughts that were not favorable to this regime. She managed to leave the country only by signing a confidentiality agreement about what happened to her there, but she couldn't take her underage daughter with her, who remains in Cuba with her grandparents.
"Dignity" translates Yosmara's story, which reflects a profound desire for a life of freedom and respect. It symbolizes her unwavering determination to break free from the constraints of her country and embrace a brighter future filled with hope and promise. Her experience sheds light on the challenges of living under a repressive regime and the sacrifices one must make in pursuit of a better life. Yosmara's longing for a world in which she and her daughter can live without fear or oppression serves as a reminder of the universal human desire for dignity and autonomy.
The artwork production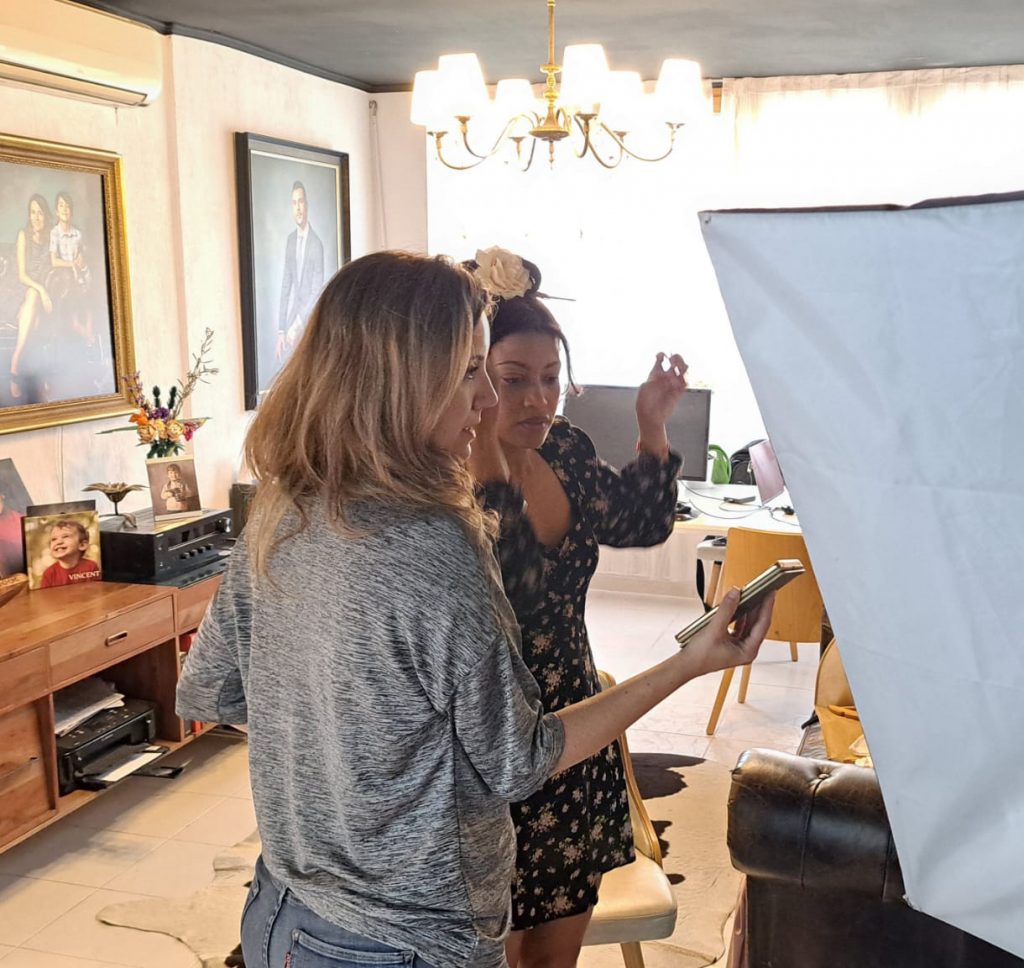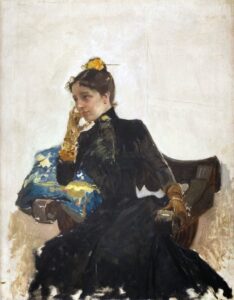 Dignity was inspired on the artwork Clotilde García del Castillo (1890), by Joaquín Sorolla.
---
RELATED PRODUCTS