Fortitude
Fortitude (Fortaleza) is an artwork by Séfora Camazano. It is an original Giclée Fine Art print on 100% cotton acid-free canvas with dimensions of 70 x 50 cm. Created in the year 2023, it is part of the "Female Portraits: Looking Back to the Past" collection.
The painting is a portrait of Gabriela. She is is dressed in a stunning red blouse with a high neck and long sleeves that accentuate her elegant figure. A delicate yellow rose adorns her waist, adding a touch of femininity to her outfit. Her dark hair is meticulously styled in a unique fashion, that highlights her exquisite features. With a calm and relaxed expression, she gazes directly at the viewer, exuding a sense of confidence and self-assurance. The dark grey background of the image enhances the vibrancy of the red blouse and draws attention to the subject, highlighting her importance and presence. Overall, the composition is a masterful blend of color, texture, and form, showcasing the woman's beauty and grace in a subtle yet powerful way.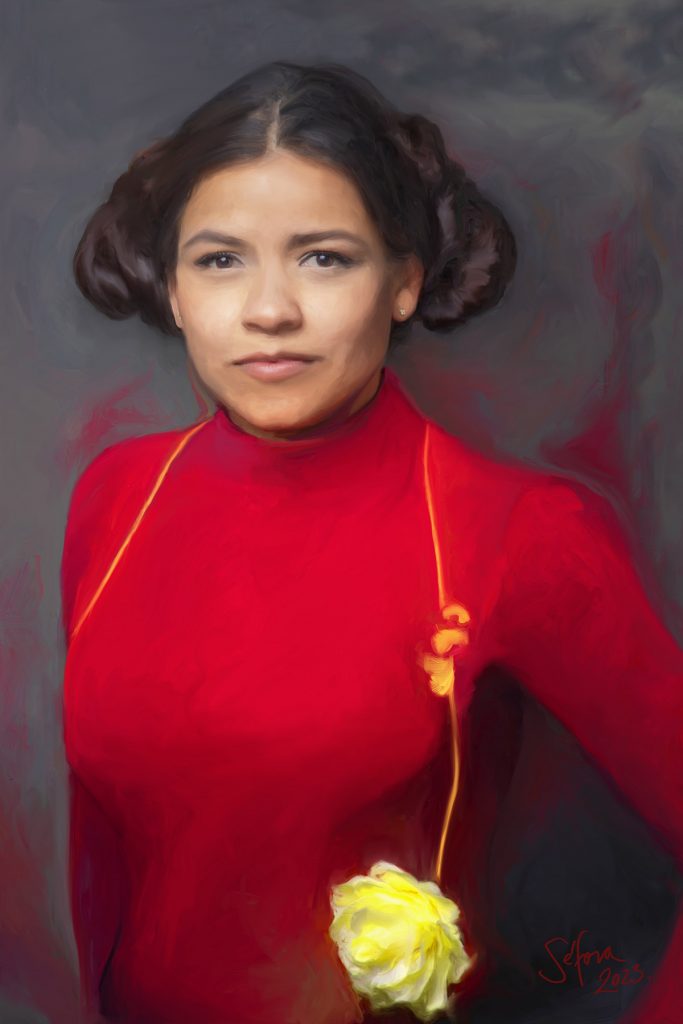 Gabriela's childhood was marked by continuous abuse and mistreatment from both her father and grandfather. Her mother made the brave decision to leave Bolivia with Gabriela and her sister when she was only 11 years old,seeking refuge in the Netherlands. As an adult, living in Spain, she suffered several episodes of gender-based violence, including with the father of her first child, who physically and psychologically abused her. Despite these challenges, Gabriela has emerged as a strong and resilient woman, devoted to giving her two children a brighter future.
"Fortitude" is the quality that defines a woman like Gabriela. Her experiences have taught her the importance of inner strength and the power of perseverance in the face of adversity. Gabriela's story serves as a reminder that even in the darkest of circumstances, hope and resilience can prevail.
The artwork production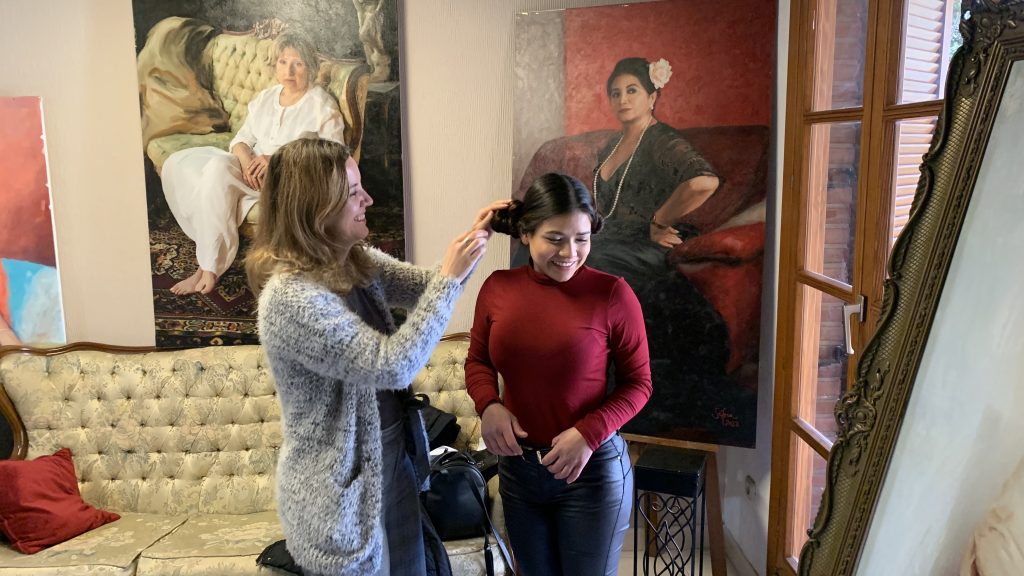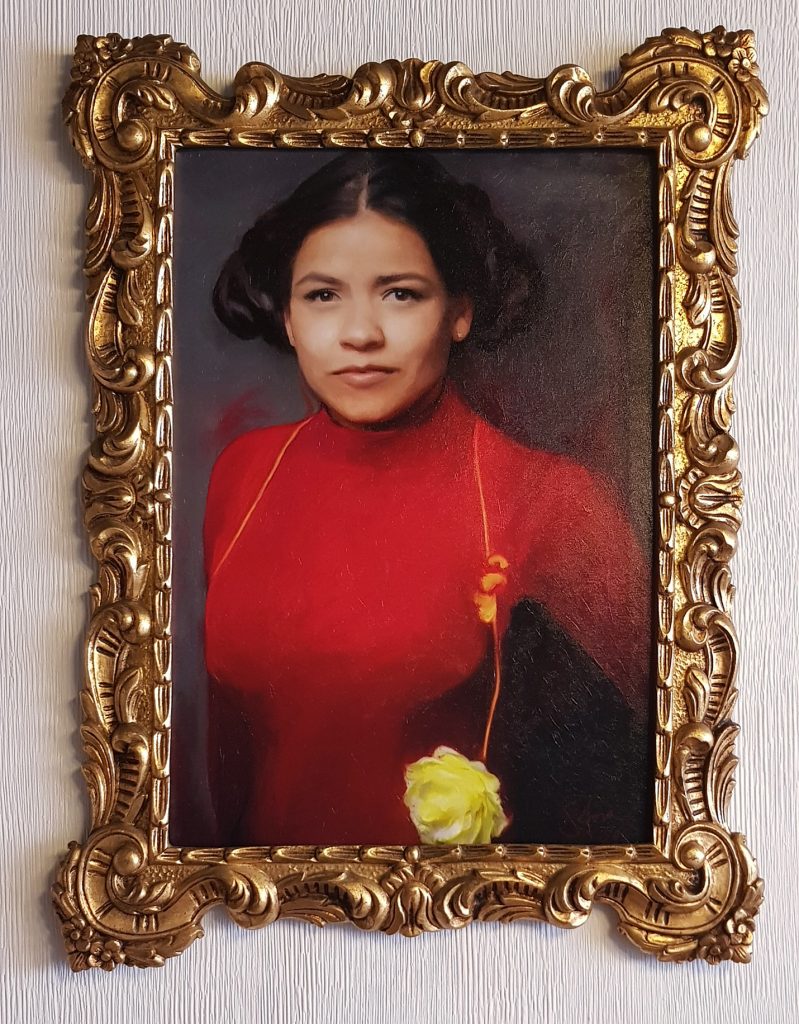 Fortitude was inspired on the artwork Maria in a red blouse (1910), by Joaquín Sorolla.
---
RELATED PRODUCTS