Hope
Hope (Esperanza) is an artwork by Séfora Camazano. It is an original Giglée Fine Art printing on a 100% cotton acid-free canvas with dimensions of 149,5 x 151 cm. Dating from the year 2023, it forms part of "Female Portraits: Looking back to the Past" collection.
The painting is a portrait of Tamar, that is pictured with her daughter and son.
Tamar is wearing a loose-fitting pink robe that gently sways in the sea breeze. With her arms raised and hands clasped behind her head to hold her hair in place, she stares at the viewer. In contrast, her daughter is wearing a brown robe that hangs limply, as if still wet from a recent swim in the sea. Both women are shaded from the sun by white fabric canopies that cast beautiful patterns of light and shadow on the soft sand. To the right in the foreground, a weathered wicker chair is adorned with a few mismatched fabrics draped over its seat. In the distance, a child with a straw hat can be seen lying on the sand. Together, the elements of this beach scene create a sense of tranquility and serenity, with a focus on the comfort of the family, inviting the viewer to take a moment to relax and unwind.
Originally from Georgia, Tamar has always had a passion for music and singing. However, her life took a challenging turn when her youngest son was born with a serious illness. In her home country, the doctors refused to treat him due to his Muslim background, which left Tamar feeling helpless and frustrated. In search of better healthcare and opportunities for her son, she made the difficult decision to leave everything behind and move to Spain, where she hoped to give her son a better chance at life.
"Hope" is what drives Tamar, every day. Despite the ongoing struggles, Tamar remains steadfast in her commitment to her son and his well-being. Her unwavering faith and optimism continue to inspire those around her, as she works tirelessly to help her son overcome his illness and achieve a normal life.
The artwork production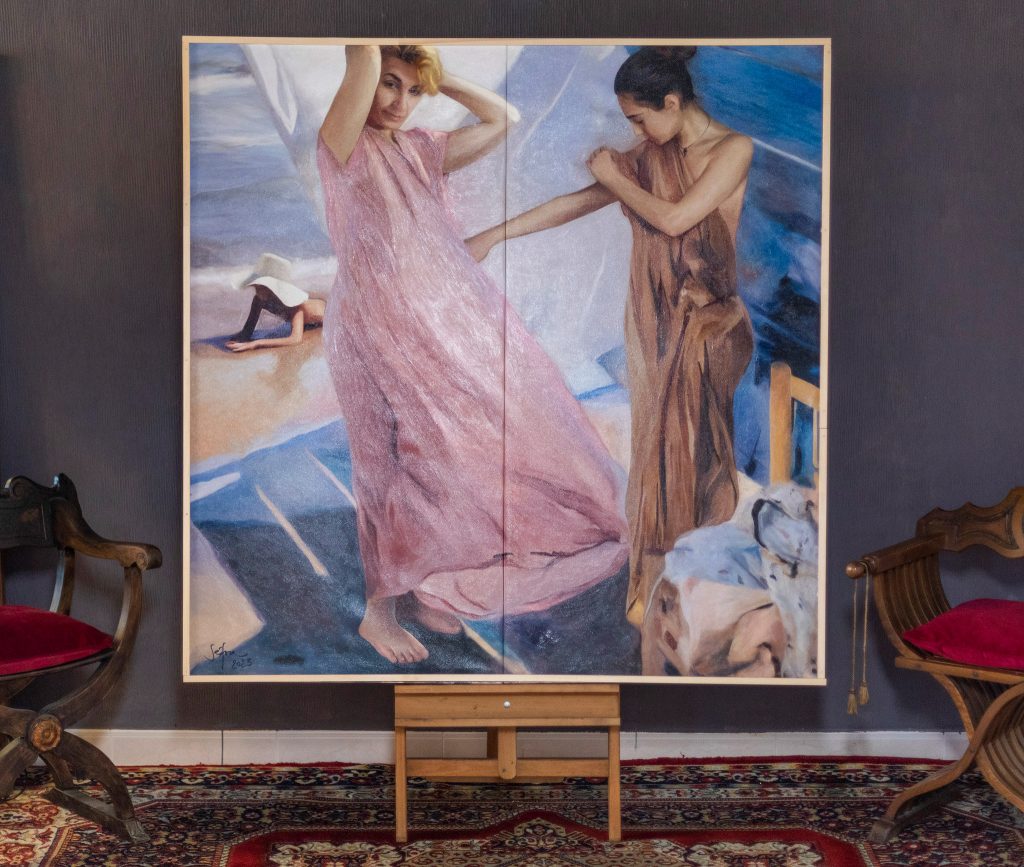 Hope was inspired on the artwork Después del baño, Valencia (1909), by Joaquín Sorolla.
---
RELATED PRODUCTS